Statmon Technologies Corp.
Chicago
736 N Western Avenue, #385
Lake Forest, IL, 60045
Long Beach
5318 E 2nd Street, #702
Long Beach, CA USA 90803-5354
Reno
50 West Liberty Street, Ste.880
Reno, NV USA 89501
+1(847) 604 5366 MAIN
+1(847) 604 5395 FAX
+1(847) 604 5366 Opt.1 Sales
+1(888) 418 3646 Support
Executive Team
Geoffrey P. Talbot,
Chairman and CEO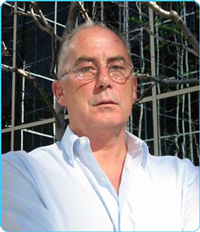 Geoffrey P. Talbot, is the co-founder of Statmon Technologies Corp. acting as the Chairman, Chief Executive Officer, and interim Chief Financial Officer. Prior to Statmon Geoffrey has over 44 years of international business experience including holding Chief Executive Officer and other senior executive positions in television media buying, advertising sales, computer graphics and digital film production. Geoffrey's early background includes management training at Caltex Oil Limited (Australia), international asset based financing at ITEL Leasing in San Francisco/Chicago, as well as Orion Leasing (Royal Bank of Canada) in London, England.